Our Dance Classes
Our Adult classes are designed to be fun, friendly and safe. A great way to meet like minded people with the chance to perform in our school shows.
Location of classes: Bexley, Bexleyheath, Blackfen, Sidcup & Welling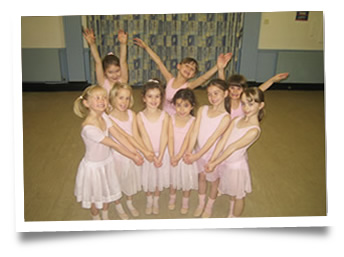 – Ballet is the core of all dance techniques, developing control throughout the body, focusing on correct posture and alignment whilst maintaining a strong turnout and a sensitive quality of performance. With Ballet as a strong grounding all other dance styles can be achieved.
Adult Ballet
– Adult Ballet is for all levels, whether a complete beginner or somebody who would like to continue dancing. The classes are tailored for the individual and will improve posture, strengthen core stability, develop long muscles and increase both stamina and flexibility.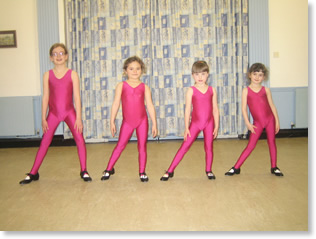 – Tap is all about rhythm and syncopation, it's a conversation between the feet and a great way to develop expression. Children of all ages will have endless amounts of fun experimenting with the sounds they can make from their feet.
Adult Tap
– Adult Tap is great way to get fit and into shape whilst enjoying making music with your feet. The class is suitable for all levels and fun to be had by all.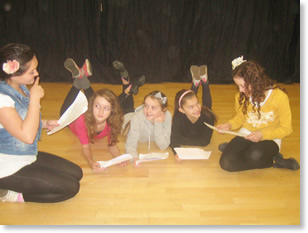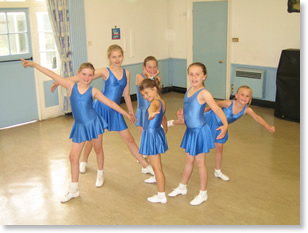 – In these classes pupils will learn scenes from past and present West End productions including the dance routines, dialogue and songs. Pupils will be given their own parts and work as team to achieve a performance in class at the end of each term.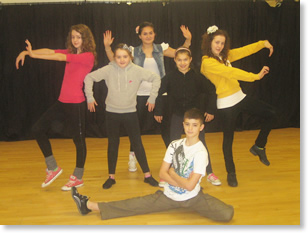 – Street Dance is an umbrella term used to describe different urban dance styles that evolved outside of dance studios in the streets and clubs. The style covers a range of techniques and influences from hip hop foundations.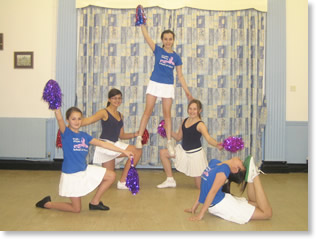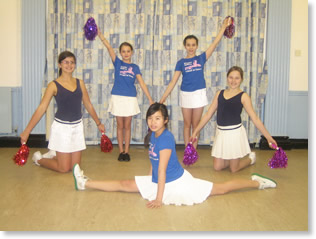 – Cheerleading originated from America and is an extremely fun but physical activity. The routines contain the components of tumbling, dance, jumps, and the all important cheers.