Our Teachers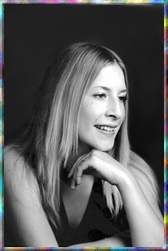 Jennifer Wilkins
Principal and Ballet Teacher
Born on the Isle of Wight, Jennifer attended the Gillian Cartwright School of Dance where she trained in Classical Ballet, Modern and Jazz. Throughout her training Jennifer attained her RAD & ISTD exams. During this time Jennifer performed in numerous Festivals and Shows, dancing many solos and taking leading roles in Ballets including winning at the All England Dance Festival in 1997. Jennifer has danced in the following Ballets: 'Coppelia',' Nutcracker', 'The Sleeping Beauty' and 'Peter and The Wolf'.
Jennifer has also danced in many of the Island Savoyards productions and has also been the 'Dance Captain' in the following: 'Wizard of Oz', 'Half a Sixpence', 'Oliver!', 'Showboat', 'Carousel' and a summer season of 'Awesome'. In addition to these UK performances, Jennifer has also danced abroad.
In 1998 Jennifer attended London Studio Centre to follow a BA (Hons) Degree in Theatre Dance Performance. Having danced on the London West End stage Jennifer decided to train as a Ballet Teacher and has been teaching since 2001, whilst also continuing to progress as a dancer.
2004 was an extremely successful year for Jennifer as she qualified as a Registered Ballet Teacher of the Royal Academy of Dance and in addition successfully achieved her Advanced 2 Major Exam in Classical Ballet. Jennifer is an Associate Member of the Royal Academy of Dance. It was in this year Jennifer Wilkins School of Dance was established.
Jennifer is very passionate about all forms of dance and hopes to pass on her knowledge and experience to every pupil. Jennifer is keen to make sure every dancer achieves their individual goals, enjoys the joys of dance and promises a positive outcome for every dancer and performer of Jennifer Wilkins School of Dance. Jennifer prides herself in personally knowing every child enrolled within the School and their families.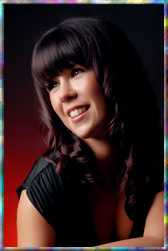 Stephanie Jenner
Jazz, Acting & Musical Theatre
Stephanie Jenner has trained at Miskin Theatre, Dartford and Italia Conti Academy of Theatre Arts, London where she graduated with a BA (Hons).
Stephanie's theatre credits include leads in 'The Lights', 'Romeo and Juliet', the 'Mother', 'The Stupid Judge', 'Widows', and 'Mother Goose'. Stephanie has also performed in the West End and successfully runs her own theatre and entertainment company.
Her TV/Film credits include Universal Pictures' 'About A Boy' and 'Homepride' commercial for ITV.
Stephanie's classes combine music, songs, dialogue and dance, whilst working towards an end of term showing.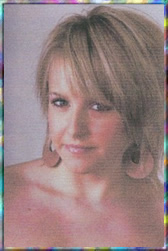 Stacey Knight
ISTD Tap & Cheerleading
Stacey attended The Liz Burville Dance Centre where she trained in Ballet, Tap, Modern, Jazz, Drama, Musical Theatre and Gymnastics.
Throughout her training Stacey attained her ISTD examinations and performed in many show and pantomimes at The Orchard Theatre, including many festivals and competitions both locally and in the West End.
Later, Stacey attended The Centre Performing Arts College. Studying for 3 years she completed her diploma in Dance, Musical Theatre and Teacher Training. Stacey also completed her CDE teacher qualifications in Ballet, Tap and Modern, and now has enjoyed the last few years teaching all genres and all age groups.
Stacey performed in many different shows in the West End with The Centre and also appeared in Music Videos with artists such as George Sampson, winner from Britain's Got Talent.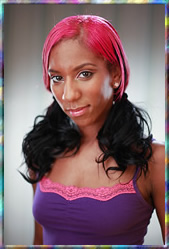 Letitia Simpson
Street Dance
Born and raised in South East London, Letitia had always shown a great passion for dance. Training in various styles ranging from ballet to breakin, she has gone on to win such titles as 'Nike Rockstar UK' and 'Best Female' at the Dance Off Awards.
Her ability and style continue to grow and mold her into the unique dancer she has become.
Over the years Letitia has toured extensively with US artist Miss Kelly Rowland, performing in most of Europe and travelling across the world to places as far as Australia, back across to Florida and down to South Africa.
Credits include the MTV Africa Music Awards in Nigeria, Love Music Hate Racism Festival, T4 on the Beach, Orange Music Festival, Nike Human Race and various charity events.
As well as belonging to an all girl Nike Freestyle Dance Troupe called 'D-Clash', she is also a member of Avant Garde (AG) and has previously been a member of ZooNation (ZN) performing in their production 'Into the Hoods' as Spinderella, Impact and a guest member of the Swedish Company Bounce. Letitia continues to tour with Bounce's production 'Insane in the Brain' which is a hip hop theatre interpretation of 'One Flew over a Cuckoos Nest', in which she plays the stern part of Nurse Ratched.